TO VIEW THE ONLINE AVAILABILITY CALENDAR
BOOK YOUR STAY AT EARL GREY LODGE
BOOK YOUR MOUNTAIN ESCAPE TODAY
Earl Grey Lodge
in Panorama Mountain Village,
British Columbia
Earl Grey Lodge is more than just a place to stay; it's a hideaway where mountain elegance meets warm hospitality. The lodge offers a chalet-style getaway complete with a continental breakfast. Whether you're seeking a couples getaway or a family adventure, the lodge offers a range of accommodation, from a spacious self-contained suite with full kitchen, to more intimate bed and breakfast rooms.  From the moment you step into our welcoming retreat, you become part of a community that celebrates the harmony between nature and luxury. 
After a day of exploration, guests can unwind in the lodge's cosy communal   area, perhaps by the fireplace with a good book or a glass of wine.
Panorama Mountain Resort is nestled in the heart of the picturesque Purcell mountains, Earl Grey Lodge stands as a serene retreat in the heart of the village, surrounded by majestic peaks and lush wilderness.
The lodge offers a perfect blend of rustic charm and modern comfort. 
When the winter months roll in, the resort transforms into a winter wonderland, attracting skiers and snowboarders with its pristine slopes and world-class amenities. As the snow gives way to the warmer months, Panorama becomes ideal for hiking, mountain biking, and golfing enthusiasts, perfect for exploring the network of trails while enjoying panoramic views. 
A utopian destination to endure as a family, couple, or adventure seeking fanatics.
Voted as No.1 small hotel in Canada 2021 by Tripadvisor and being awarded with "Best of the Best" top 1% in the world. Earl Grey Lodge caters to a wide variety of clientele, including corporations seeking an exclusive retreat, couples and families on vacation, reunions, and wedding parties. The Lodge's interior is designed to maintain an authentic cabin feel. Sleeping up to 12 adults with additional space for 5 children under 14, the Lodge contains six guest bedrooms and bathrooms (2 with private lounges and sofa beds), which have been designed to blend the rustic log walls with modern luxury amenities. All rooms feature a private bathroom with shower, bath, granite and oak vanity with well lit mirrors, hairdryers, and heated floors. There is a guest lounge fireplace and kitchen with table and chairs and also a comfy seating area with smart TV, apple TV and DVDs, a fully-stocked library of books. Free WiFi is also available along with boot and glove heater
The facility also includes a wedding gazebo, which is positioned in the grounds, next to the woods and alongside a lawn area. Truly, the Lodge's expansive and beautifully manicured grounds are ideal for wedding photos.
The property has been fully interior designed to maintain the rustic log walls with an art deco interior feel and modern Canadian trapper feeling.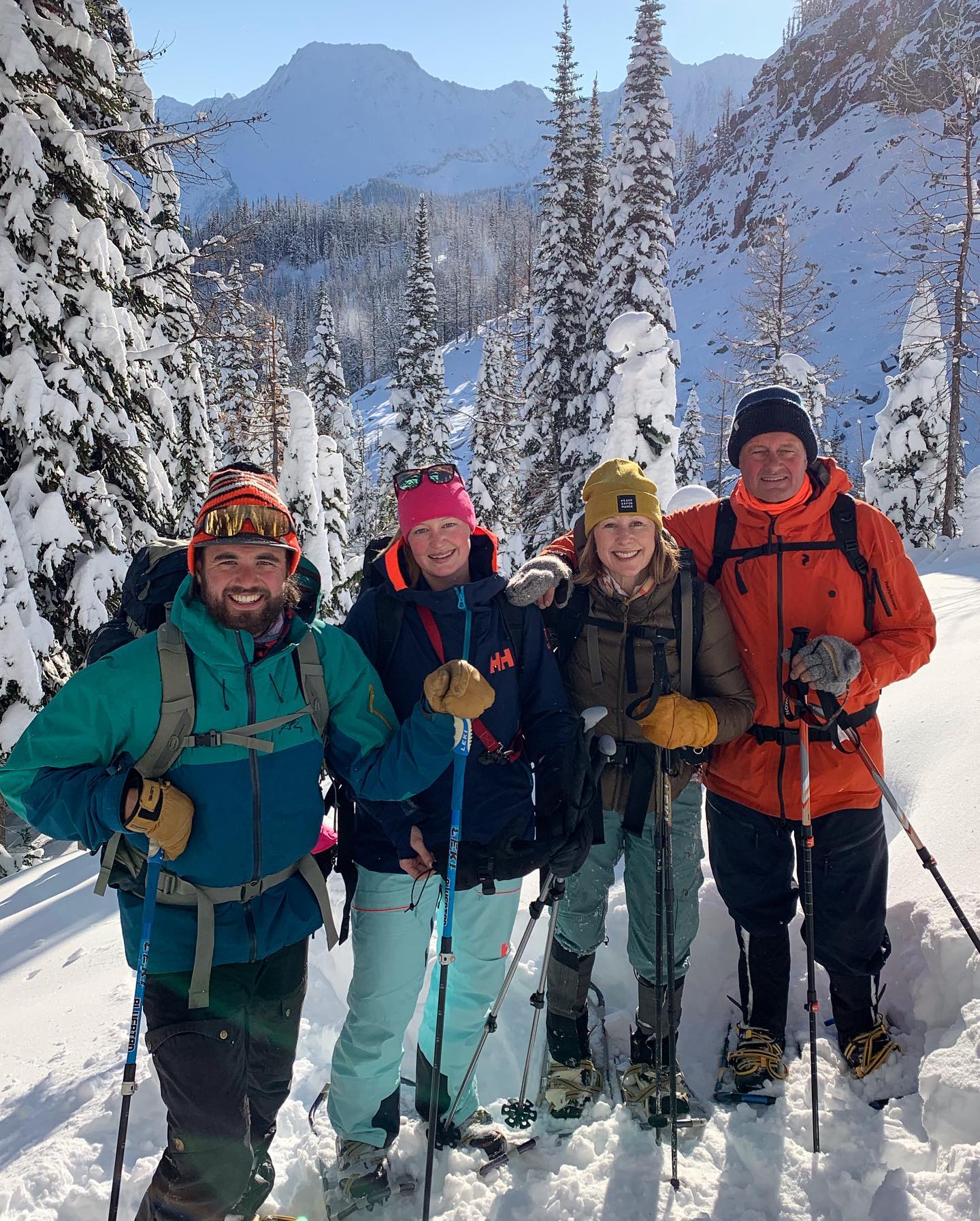 Your Hosts
Meet the dedicated couple behind The Earl Grey Lodge, Phil and Clare, a devoted couple who migrated to Canada from the UK in 2003, committed to the lodging and accommodation industry, they will go above and beyond to make your stay unforgettable. Deciding to relocate their lives and two children, Charlotte and William across the pond to Canada, undoubtedly allowed the Marshall family to pursue a more satisfying and courageous lifestyle, embracing a variety of outdoor adventures that the Purcell mountains has to offer. As proud members of the Panorama community, Phil and Clare have consistently contributed to the development of The Earl Grey Lodge over the previous 22 years. From carving fresh powder on the slopes, or enjoying a blissful afternoon in the hot spa pools, our accommodations provide a warm and inviting atmosphere, where comfort meets rustic elegance. 
We look forward to welcoming you to our lodging haven, here in Panorama.